If you would like to enquire about making an appointment, please contact our practice.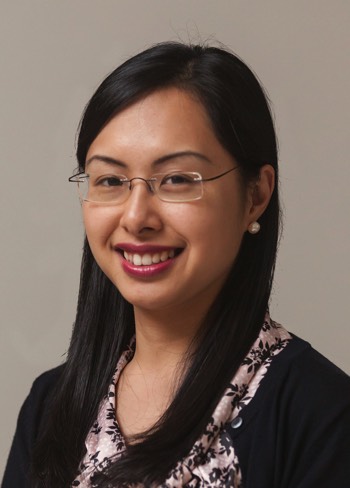 Flora Truong
BPsych; MPsych (Forensics); Adv Dip Medical Hypnosis; MAPS MCCLP; MCFP
Clinical & Forensic Psychologist
Flora Truong is a registered Psychologist and has endorsements in the areas of Clinical Psychology and Forensic Psychology. She completed a Masters degree in Forensic Psychology and her research thesis was in the area of malingering on memory deficits. Her training includes an internship in Longbay and Silverwater Gaols with the Department of Corrective Services in the assessment of offenders with cognitive impairments and intellectual disabilities; an internship with Probation and Parole in conducting assessments and writing reports for use in criminal courts, and also providing treatment to adolescents in a school setting.
Flora established her private practice in early 2008, offering services in both forensic and clinical domains. In her forensic practice, she has worked as a consultant conducting independent expert witness reports for use in courts in the areas of psychopathology, intellectual, violence and risk assessments and malingering. She has also experience in conducting assessments for psychological disorders and psychological injury for corporate and insurance sectors.
In her clinical practice, she has particular expertise in adolescent and adult therapy, treating an array of mental health conditions including anxiety, depression, bipolar, trauma and abuse and interpersonal issues. She utilises evidenced-based therapies including cognitive-behavioural therapy, schema therapy, acceptance and commitment and clinical hypnosis.
Flora has extensive experience in chronic pain management having worked in this area for more than eight years in both individual and group therapy in various multi-disciplinary pain management programs. She previously worked at the Sydney Spine Institute in Burwood facilitating an intensive eight-week group with suffering from chronic pain conditions. She has a particular interest in neuroplasticity research in relation to chronic pain and mental health treatment.
Flora is experienced in providing mental health services to clients of culturally and linguistically diversed backgrounds. She is fluent in the Cantonese language.
Professional Registration and Memberships
Full Member of the Australian Psychological Society

Full Member of the APS College of Clinical Psychologists

Full Member of the APS College of Forensic Psychologists

Full Registration with the AHPRA Psychology Board of Australia (Registration Number: PSY0001271730)

Member of Australian and New Zealand Society of Psychiatry, Psychology and the Law (ANZAPPL)

Member of International of Forensic Mental Health Services (IAFMHS)

AHPRA board approved principal and secondary supervisor to internship programs

AHPRA board approved principal and secondary supervisor to registrars for Forensic Psychology endorsement

AHPRA board approved principal and secondary supervisor to registrars for Clinical Psychology endorsement

NSW State Insurance Regulatory Authority (SIRA Registration Number: 10250)